Judges and Director Bios
All of the judges at the Tulalip Tribal Court have extensive experience working with Native American tribes as well as with county, state and federal courts. Each judge has a distinct background that brings both diversity and a wealth of knowledge to the tribal court. Some are distinguished professors, and others have received awards for their work with Native Americans. They have worked in areas such as treaty rights and tribal governance, gaming, Indian law, mental health law and criminal law, among others. They also bring experience in tribal juvenile justice, Indian child welfare and advocacy for victims of violence. You can read their bios below.
Tulalip Tribal Court Chief Judge Michelle Demmert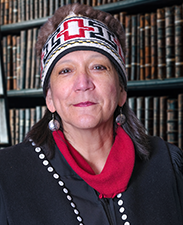 Michelle Demmert, Tlingit, Eagle, Ḵaax̱'oos.hittaan (Man's Foot) clan is the appointed Chief Judge for the Tulalip Tribes. Prior to her appointment, Judge Demmert was the elected Chief Justice and is a current delegate for the Central Council Tlingit and Haida Indian Tribes of Alaska, served as the co-chair of the National Congress of American Indians Violence Against Women Task Force and the Law, and was the Policy Director for the Alaska Native Women's Resource Center. Judge Demmert has devoted her legal career to advancing improvements and practices in tribal courts and has also worked in various capacities of advancing domestic violence protections for women and children. She has testified to Congress regarding legislation and current issues affecting women and children. She is the past Chief Judge at the Chehalis tribe and was their Presiding Judge for over 12 years. She worked for the Northwest Intertribal Court System for over ten years beginning as an Associate Judge and rising to Chief Judge and Court Administrator. Judge Demmert worked for nearly 10 years in the Reservation Attorney's office for the Tulalip Tribes. In that position, she served as the Tulalip Tribes' primary point of contact for the special domestic violence jurisdiction intertribal working group and has presented about this process at many tribal, state, federal and university forums, including a presentation to the Department of Justice staff during Domestic Violence Awareness month in October 2015.
Judge Demmert is a graduate of the University of Washington for both her law degree and her Bachelor of Arts in Psychology. She actively engaged in the Alaska commercial fishing industry prior to her practice of law.
Tulalip Tribal Court Associate Judge Leona Colegrove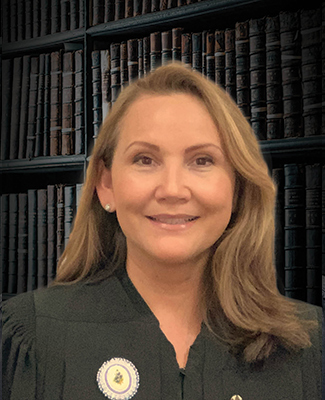 Tulalip Tribal Court Associate Judge Leona Colegrove is a Juris Doctorate graduate of the University of Washington School of Law and has a concentration in alternative dispute resolution. In addition to sitting at Tulalip Tribal Court for the last 3.5 years, she is also the elected Chief judge for her Tribe in Hoopa, California and the chief judge for both the Elk Valley Rancheria in Northern California. Judge Colegrove is an enrolled member of the Hoopa Tribe and also a descendant of the Quinault Tribe. She has been practicing law since 2000 and began her judicial work in both tribal and state court in 2006. She has extensive experience hearing child welfare and family law matters. In addition to her judicial work, Judge Colegrove is an active attorney and has litigated Indian child welfare proceedings in both tribal and state court. Judge Colegrove has written articles on Title IV-E, and other topics that she believes may assist tribes in protecting and providing services to Indian children in the foster care system. She was the first Indian judge to sit on the Washington State Supreme Court Commission on Children in Foster Care. Judge Colegrove believes in a restorative and cultural approach to justice and has developed several wellness/drug courts based on those principles.
Tulalip Tribal Court Associate Judge Janine B. Van Dusen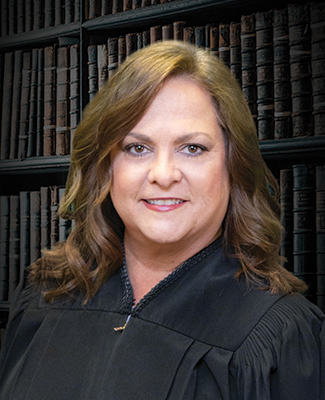 Tulalip Tribal Court Associate Judge Janine B. Van Dusen was born in Tulsa, Oklahoma and is an enrolled citizen of the Cherokee Nation. She received her Bachelor of Science in Information Studies and Communication from Florida State University, Tallahassee, Florida in 2002 and her Juris Doctorate from the Florida A & M University College of Law, Orlando, Florida in 2007. While in law school, she concentrated on Indian law and Indian child welfare issues. After law school, Judge Van Dusen joined a law firm in Orlando, Florida, and subsequently opened her private law firm in 2008. She has served as an attorney Guardian ad Litem (GAL) for the Eighteenth Judicial Circuit Court, Viera, Florida, and is a member of the U.S. District Court, Middle District of Florida. Her practice focused on family law, juvenile dependency, and estate planning and was in business until 2012 when she and her family moved back to Washington State. She has handled hundreds of civil and criminal cases representing clients in state, federal and tribal courts in both Florida and Washington State. Judge Van Dusen joined the Tulalip Tribal Court in 2012. While at the court, Judge Van Dusen served as the court administrator, pro se judicial facilitator and the domestic violence victim's advocate attorney with Tulalip Civil Legal Aid Office (TOCLA). Judge Van Dusen was the managing attorney for TOCLA from 2015 – 2017. She also served as an adjunct professor at Northwest Indian College, Tulalip campus, teaching cultural sovereignty. She was a member of the Florida Justice Teaching Task Force at local schools.
Judge Van Dusen has membership in the following organizations: National Native American Bar Association, Northwest Indian Bar Association, National American Indian Court Judges Association (NAICJA), National Council of Juvenile and Family Court Judges as well as the Tulalip Tribes' Law and Justice Committee. Since 2014, Judge Van Dusen has been appointed as a Judge pro tem in several tribal courts and began serving as a Judge pro tem in Tulalip Tribal Court in September 2015.
Tulalip Tribal Court Associate Judge Joshua Heath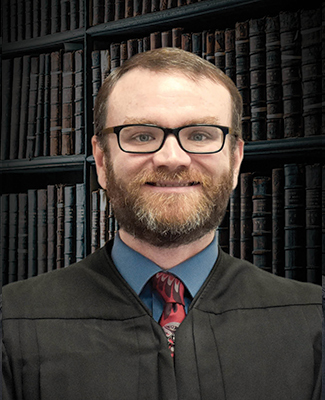 Tulalip Tribal Court Associate Judge Joshua Heath is a proud citizen of the Chickasaw Nation, the capital of which is in Ada, Oklahoma. In 2006, he graduated summa cum laude with a Bachelor of Art double major in political science and philosophy and with a minor in music performance – jazz piano emphasis from Grand Canyon University, in Phoenix, Arizona. In 2010 he received his Juris Doctorate from Regent University School of Law in Virginia Beach, Virginia, and was admitted to the Arizona State Bar. He has since been admitted to the Washington State Bar, the Federal Bar – Arizona District, the Puyallup Tribal Bar, the Nisqually Tribal Bar, and has been a member of the Maricopa County Bar Association, the Thurston County Bar Association, and the Northwest Indian Bar Association.
After becoming an attorney, Judge Heath was briefly a volunteer restitution coordinator for the Maricopa County Attorney's Office, and he also volunteered his time providing legal assistance to indigent tenants against slumlords for Community Legal Services. He was of-counsel for a private law firm in Glendale, Arizona, where he practiced in civil litigation, 42 U.S.C. 1983 civil rights cases (fighting prisoner and elder abuse), evictions and consumer bankruptcy. In 2011 he became a prosecutor, handling thousands of cases in a busy court and taking numerous cases to trial, as well as managing all city code prosecutions for the City of Glendale, Arizona.
In 2013, he moved to western Arizona to become an associate judge for the Colorado River Indian Tribes (CRIT), in Parker, Arizona. When he first became a judge at the age of 28, he was the youngest judge in the state of Arizona. While he was a judge for CRIT, he also presided as an associate justice for the Yavapai Apache Nation Court of Appeals, in Camp Verde, Arizona, starting in 2014. Later in 2015 he was promoted to chief justice and remained in that position until he retired from it in 2018. In 2016, he moved to Washington to become an associate judge for the Puyallup Tribal Court. He was head of the criminal division at both Puyallup and CRIT, and at Puyallup he also presided over all protective order cases, and all traffic and civil hearing matters, including hunting, fishing, shellfish and diving cases. He shared the civil and family law dockets with the other judges.
In 2019 he joined the Northwest Intertribal Court as a pro tem tribal court and appellate court judge/justice, and also accepted a position with the Tulalip Tribal Court as an associate judge.
Court Director Alicia Horne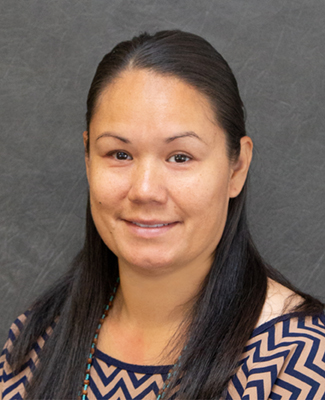 Tulalip Tribal Court Director Alicia Horne is a member of Tulalip Tribes. She has worked for and contributed to the court in various positions for ten years. As the director, her goal is to ensure that justice upholds the Tulalip Tribal Court's vision, "together we create a healthy and culturally vibrant community."