Judges and Director Bios
All of the judges at the Tulalip Tribal Court have extensive experience working with Native American tribes as well as with county, state and federal courts. Each judge has a distinct background that brings both diversity and a wealth of knowledge to the tribal court. Some are distinguished professors, and others have received awards for their work with Native Americans. They have worked in areas such as treaty rights and tribal governance, gaming, Indian law, mental health law and criminal law, among others. They also bring experience in tribal juvenile justice, Indian child welfare and advocacy for victims of violence. You can read their bios below.
Tulalip Tribal Court Associate Judge Joshua Heath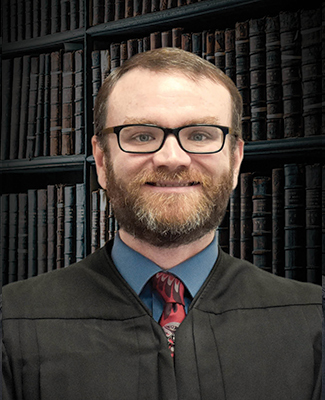 Joshua Heath is a full time Tulalip Tribal Court Associate Judge and citizen of the Chickasaw Nation. He received his bachelor's degree Summa Cum Laude from Grand Canyon University and his J.D. from Regent University School of Law. He is admitted to practice law by the Washington State Bar, the Arizona State Bar, the Federal Bar – Arizona District, the Puyallup Tribal Bar, and the Nisqually Tribal Bar.
He started as a plaintiff's and consumer bankruptcy attorney, and then became a criminal prosecutor in Glendale, Arizona. He first took the bench as a full time Associate Judge for the Colorado River Indian Tribes in Parker, Arizona, and was also the Chief Justice of the Yavapai Apache Nation Court of Appeals in Camp Verde, Arizona. Most recently, he was a full time Associate Judge for the Puyallup Tribal Court in Tacoma, Washington. In addition to serving for the Tulalip Tribal Court, he is currently an Associate Justice of the Makah Court of Appeals, and is an appellate panelist for the Chehalis Tribal Court. In addition, he is on the Northwest Intertribal Court System's list of pro tem judges/justices.
Tulalip Tribal Court Associate Judge Theresa M. Pouley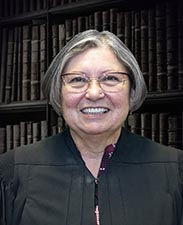 Theresa M. Pouley is the current Chief Judge of the Tulalip Tribal Court, an Associate Justice of the Colville Court of Appeals and faculty at Edmonds Community College teaching in paralegal studies. She was previously the Chief Judge of the Tulalip Tribal Court, Chief Judge of the Lummi Nation and a Judge of the Northwest Intertribal Court System, where she served as a trial judge for several other Northwest tribes. She is a member of the Colville Confederated Tribes in northeastern Washington.
President Obama appointed Judge Pouley to serve on the Indian Law and Order Commission (ILOC) in January of 2011. The Law and Order Commission published its findings in 2013 in a "Roadmap to Making Native America Safer" which contained crucial recommendations for the safety of native women and children. She was a facilitator for the Department of Justice's 2009 the "Tribal Nation's Listening Session", for the Office of Violence Against Women for the Tribal Consultation in 2010, and for a focus group on Human Trafficking of American Indian and Alaska Native Women developed by the Office of Victims of Crime in 2010. She provided Testimony to the United States Senate Committee on Indian Affairs on "Challenges in Law Enforcement in Indian Country" in 2000 and at the "Oversight Hearings on Tribal Courts" in 2008 and 2010.
She has lectured at local, state and national conferences on Tribal Courts and Indian Law issues, including regular presentations at the University of Washington's Indian Law Symposium. In 2012, she worked with the Washington State Supreme Court in developing a Tribal-State Consortium and for over a decade has partnered with the Washington Supreme Court on Judicial education in the areas of Domestic Violence and Indian Law. In 2004, she was selected by the Washington Supreme Court to sit on the "Historical Court of Justice" which reviewed and exonerated Chief Leschi. Judge Pouley has received numerous awards including the Women's Spirit Coalition "Envision Award" for her "Outstanding Tribal Leadership" in 2014. In 2015, the National Tribal Court Judges Association Awarded her a Lifetime Achievement Award. The National Tribal Child Support Association named her "Outstanding Judge" in 2005. Tulalip Tribal Court was awarded "Pilot" status by the USDOJ for VAWA implementation in 2015. Tulalip Tribal Court received the Harvard Honoring Nations Award in 2006 for its focus on its therapeutic and indigenous approaches to criminal law.
Judge Pouley was licensed as an attorney in 1987 and practiced law in Michigan and Washington until her appointment to the bench in 1999. In addition to her judicial duties, she currently teaches legal classes, including Indian Law, at Edmonds Community College and previously taught at Northwest Indian College. Judge Pouley holds a B.A. from Gonzaga University and a J.D. from Wayne State University Law School.
Tulalip Tribal Court Associate Judge Meredith Drent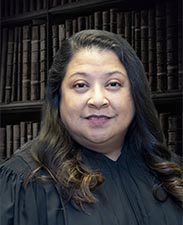 Associate Judge Drent is a citizen of the Osage Nation of Oklahoma and a descendant of the Indigenous Chamorro (CHamoru) people of Guam. She obtained her B.A. from the University of California, Irvine and her J.D. with a certificate in Federal Indian Law from the Arizona State University Sandra Day O'Connor College of Law. Judge Drent has dedicated her legal education and twenty-year career to community-based services in tribal communities as expressions and exercises of tribal sovereignty.
Her primary experience as a practitioner was in dependency and community program development, including health care, social services, education, and tribal court development, evaluation, administration and operation. Prior to obtaining her legal education, she served as a court clerk for the Osage Nation Tribal Court, which fueled her interest in tribal justice and tribal court administration and operation. In 2006, while in private practice, she was appointed as an Associate Justice for the Osage Nation Supreme Court. In 2012, she was appointed Chief Justice of the Osage Nation Supreme Court.
She also serves as an appellate judge for the Northern California Tribal Court Coalition. In May 2021, the Tulalip Tribes Board of Directors appointed Judge Drent to the Tulalip Tribal Court as part-time Associate Judge, and she transitioned to a full-time Associate Judge in November 2021. She is on the Board of Directors for the Northwest Tribal Court Judges Association and the National American Indian Court Judge's Association. Judge Drent is dedicated to the practice, protection, and enforcement of tribal self-governance and self-determination through an engagement with community values.
Tulalip Tribal Court Associate Judge Peter Boome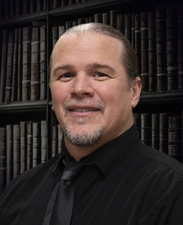 Peter Boome is an enrolled member of the Upper Skagit Tribe.
Judge Boome earned his AA from Northwest Indian College, his BA, and MES from the Evergreen State College and his JD from the University of Washington School of Law.
As a student Judge Boome was part of the University of Washington public defense clinic. He served as the public defense attorney for the Healing to Wellness Court for five years here at Tulalip. Judge Boome served as a public defense attorney for Muckleshoot.
In his solo practice Judge Boome focuses on mediation, facilitation, alternative dispute resolution and Indian law.
Judge Boome is also a college professor teaching a wide range of courses. In addition to these pursuits Judge Boome is an established Coast Salish artist with art in many collections around the world.
Court Director Alicia Horne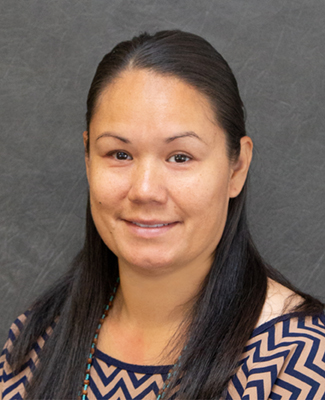 Tulalip Tribal Court Director Alicia Horne is a member of Tulalip Tribes. She has worked for and contributed to the court in various positions for ten years. As the director, her goal is to ensure that justice upholds the Tulalip Tribal Court's vision, "together we create a healthy and culturally vibrant community."